Lucidworks in the moment.
In early 2021, Lucidworks had engaged agency partner April 6 in strategy for a rebrand. I was hired in-house shortly after to execute the new brand vision and lead the rollout of the brand launch to the market. Collaborating with the SVP of Global Marketing and the Director of Marketing, we developed a phased approach for the redesign initiative.
Step one was auditing the current website, identifying the most critical site updates, crafting the messaging, visual updates, iconography and UI/UX. We next engaged our development partner Orbit Media to create custom CMS from our XD designs to ensure the functionality of the site could be expanded as needed as the site needed.
Next, we parallel pathed the redesign of all lead-gen and digital marketing assets. I redesigned Marketo email builds, social assets, brand updates on partner websites such as ZenDesk, and launched a teaser social campaign to generate buzz ahead of brand day one.
Awareness ads
Brand guide
Custom photography
Email templates
Messaging
Strategy
Social brand awareness
Website
XD UI mock ups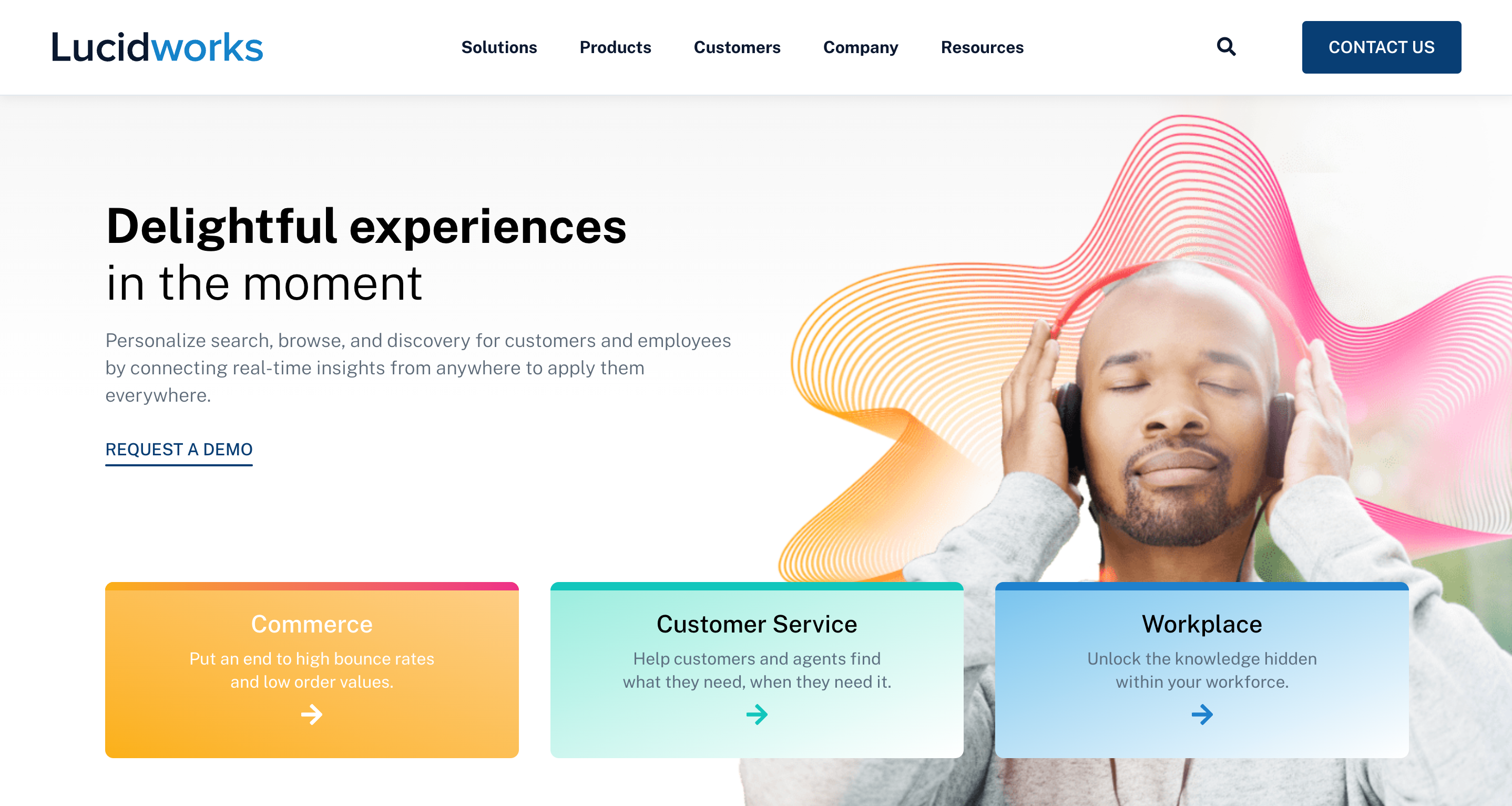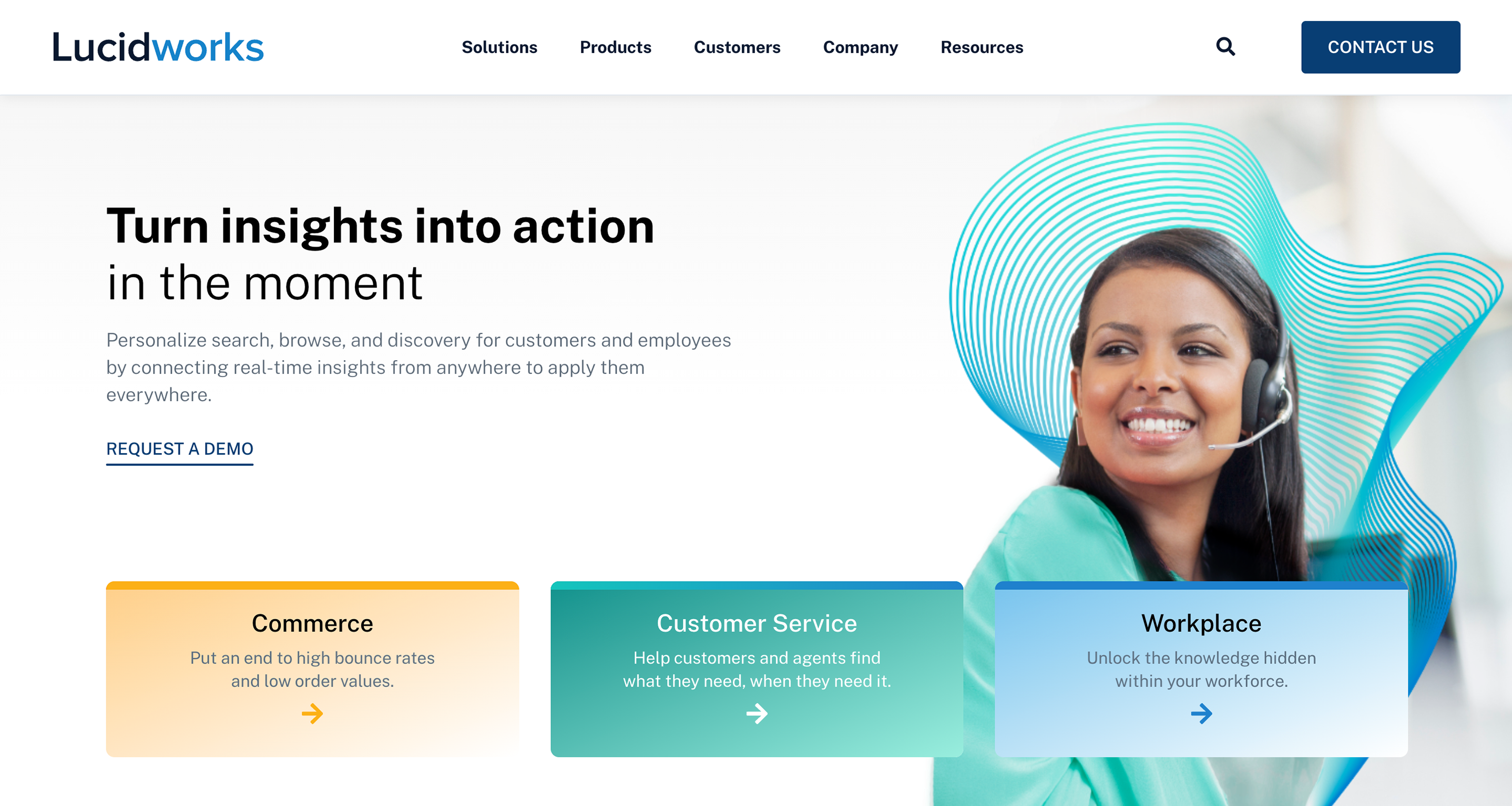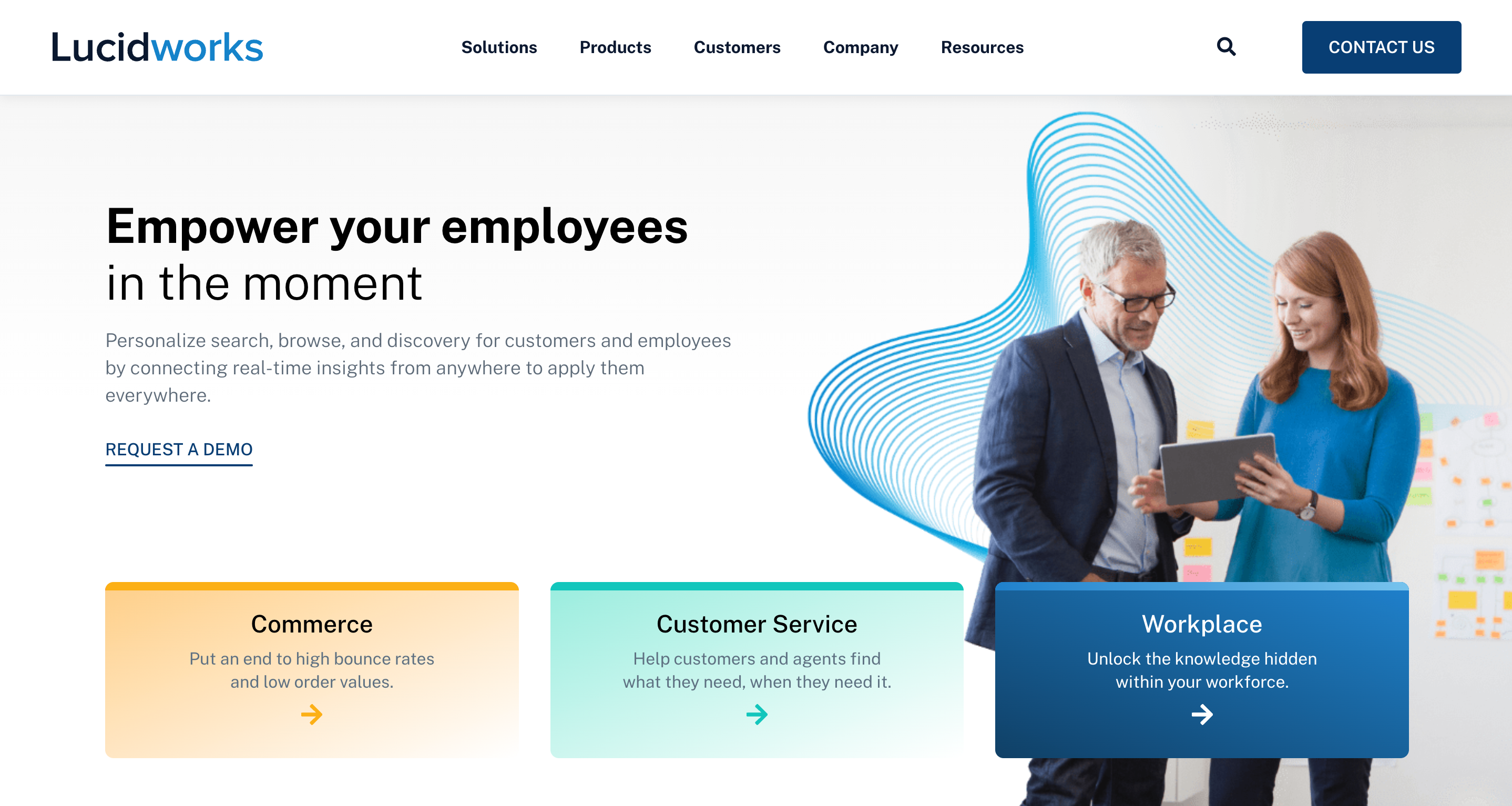 One way we demonstrate delight is through the vibrant colors of our logo. Whenever possible, a full-color logo should be used in coordination with a cohesive, monochromatic color story. 
When used in isolation, the Blue logo should be the default color selection.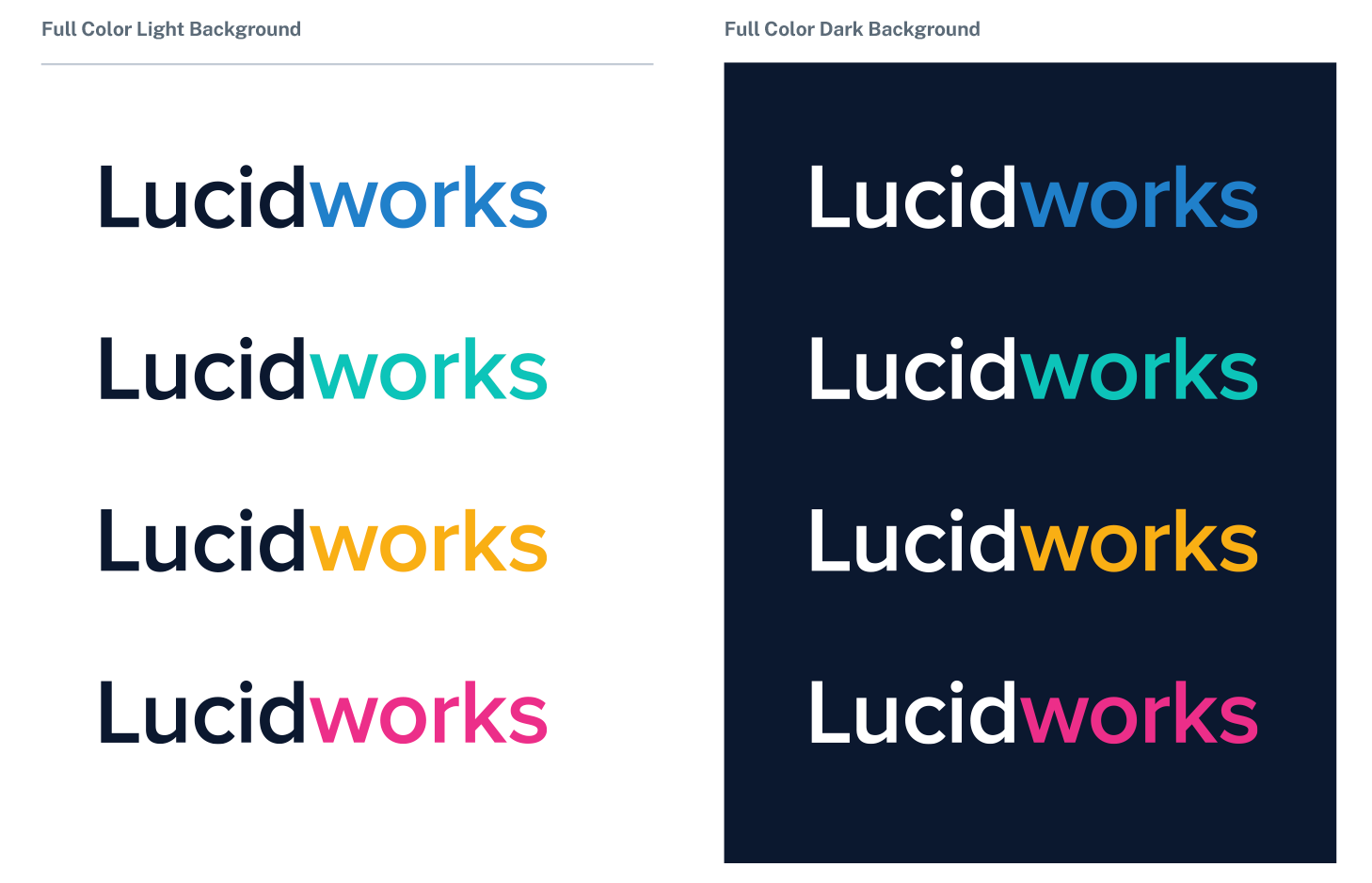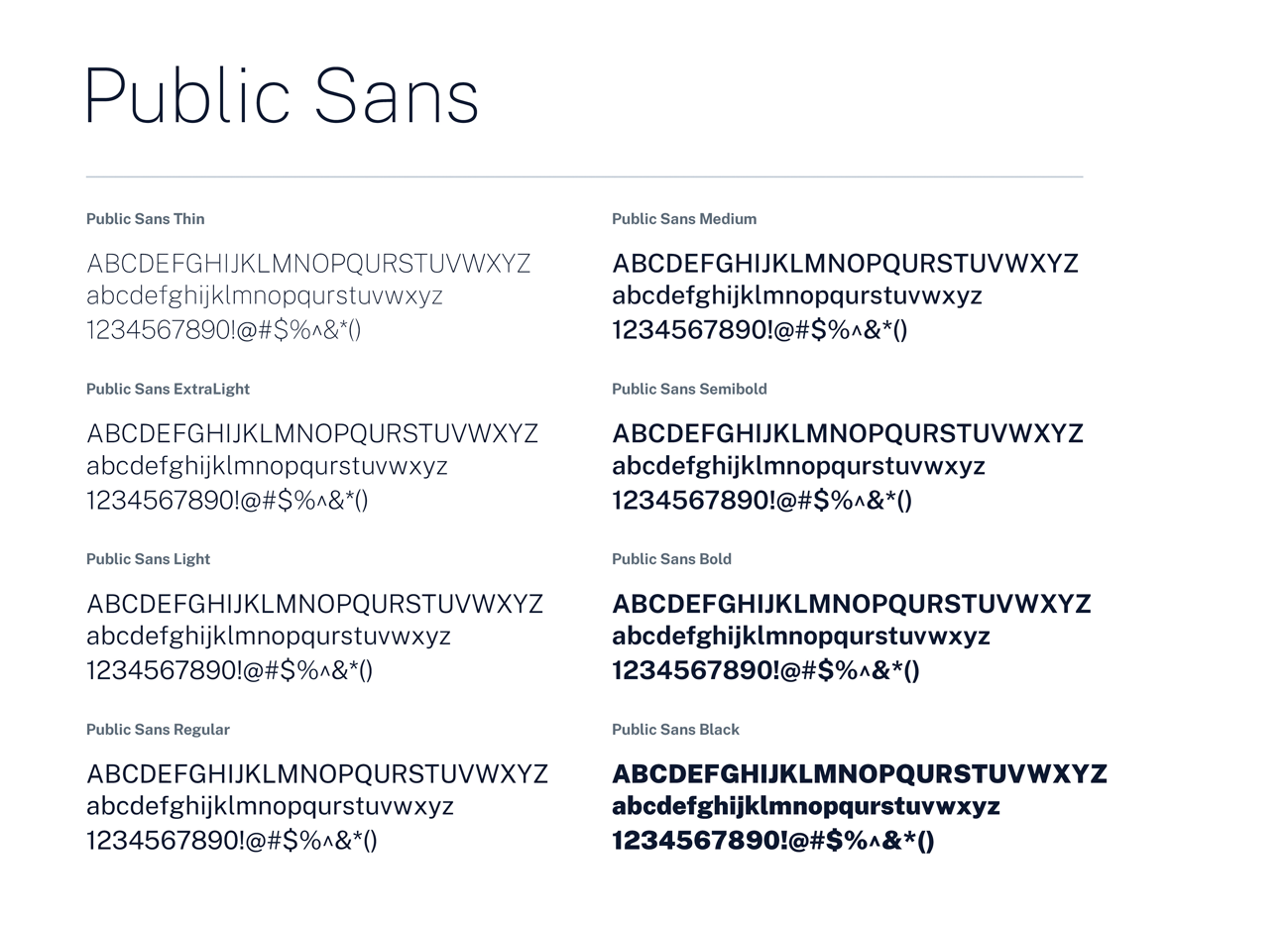 Lucidworks' primary font is Public Sans
A strong, neutral choice for interfaces, text, and headings, Public Sans is an open-source webfont with a broad range of weights. It takes inspiration from geometric sans typefaces of the 20th century, as well as the original Franklin faces of the 19th, resulting in a font that retains its American origin. As such, it provides for effective data design, and also offers multilingual support. 
Public Sans is designed to be a progressive enhancement webfont, and to work well with Apple and Google system fonts as the base in its font stack.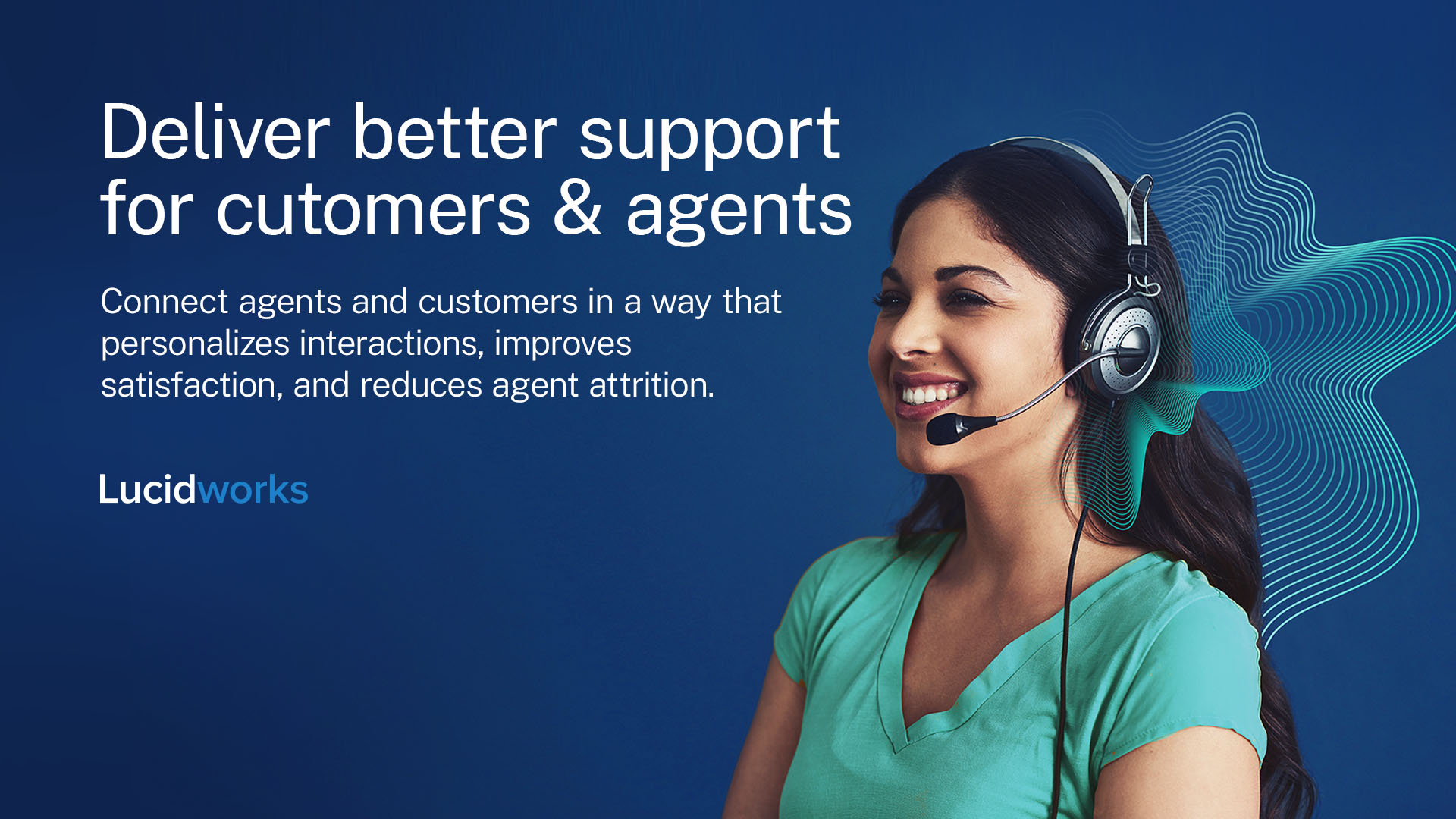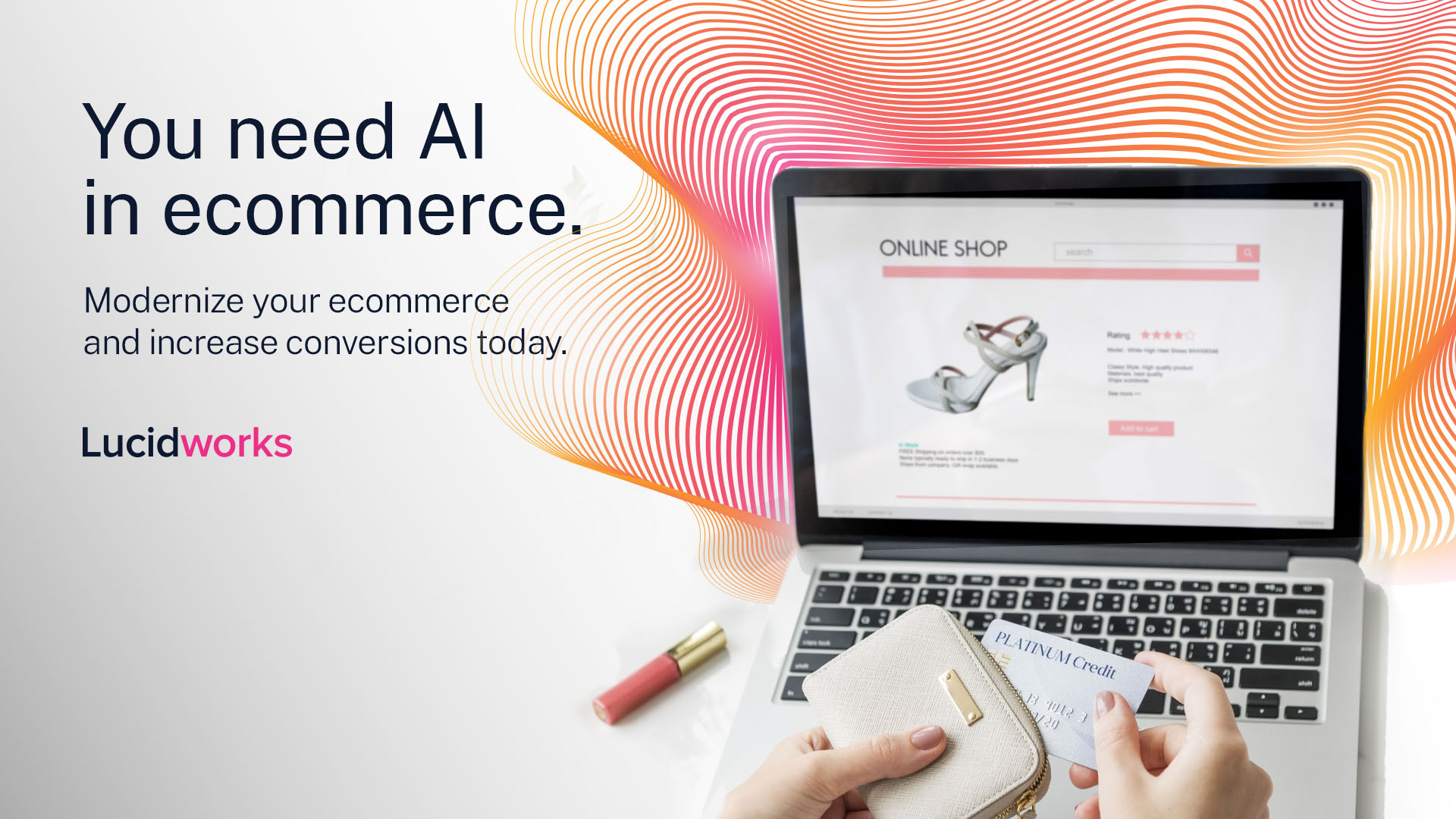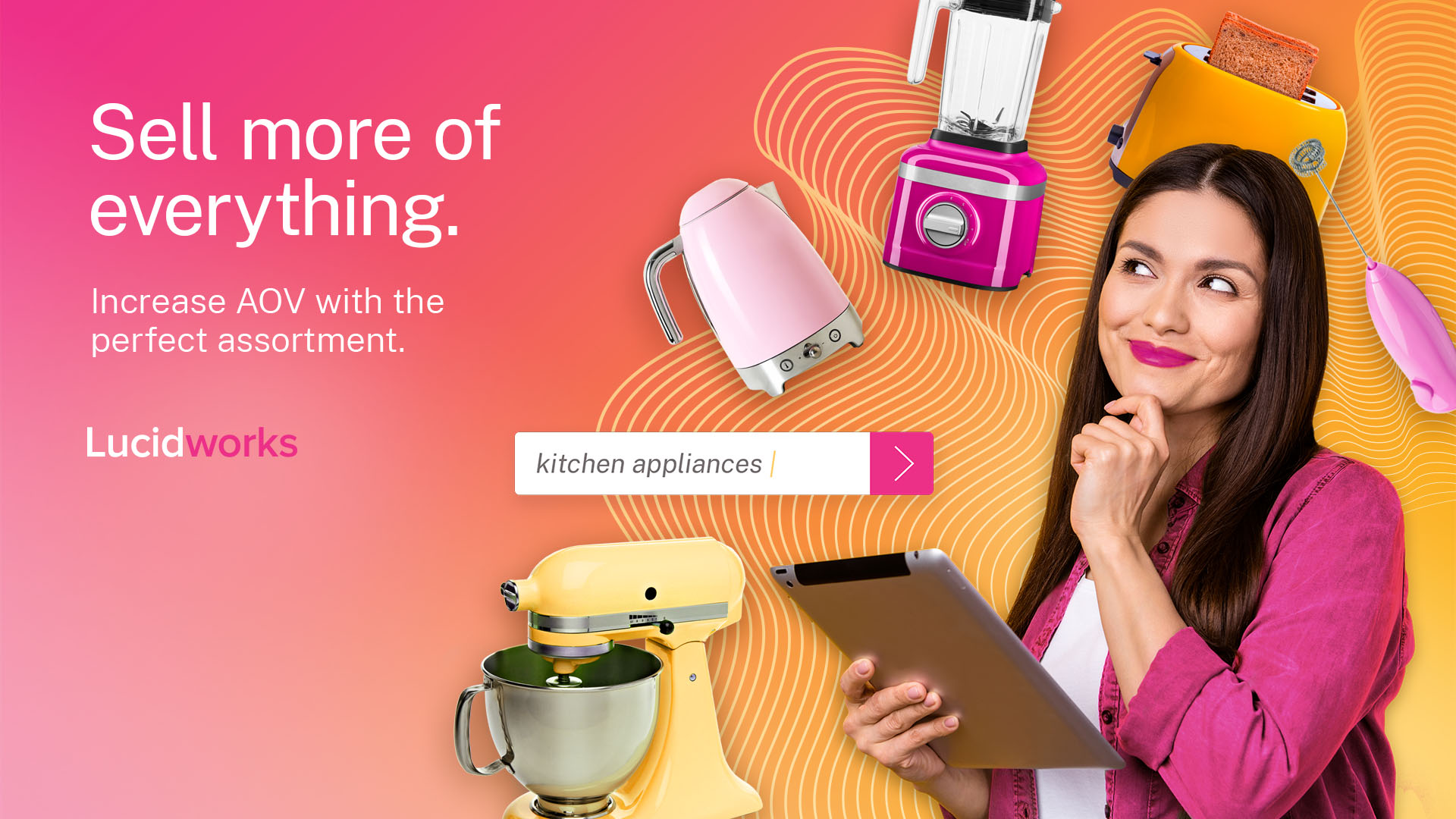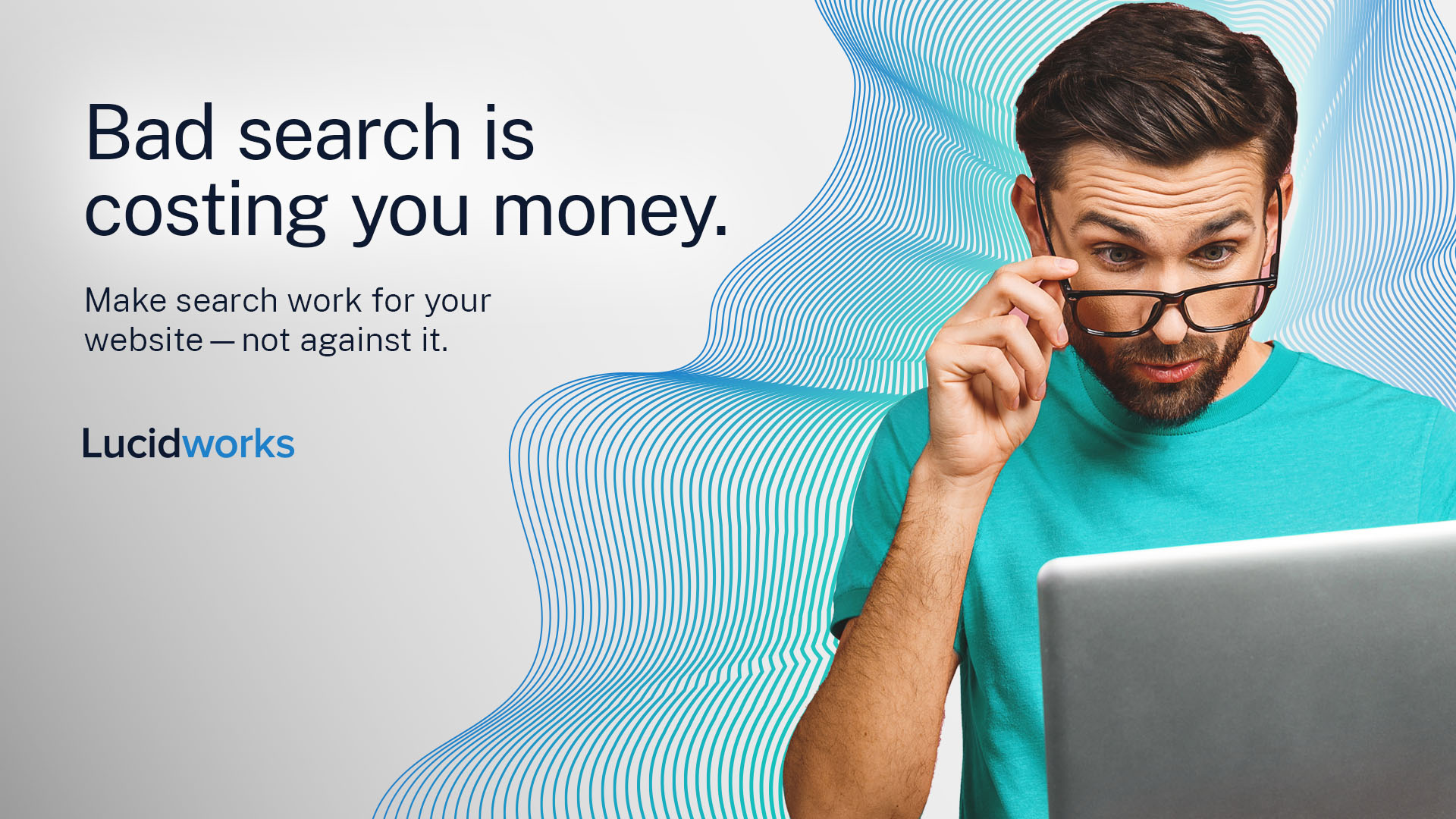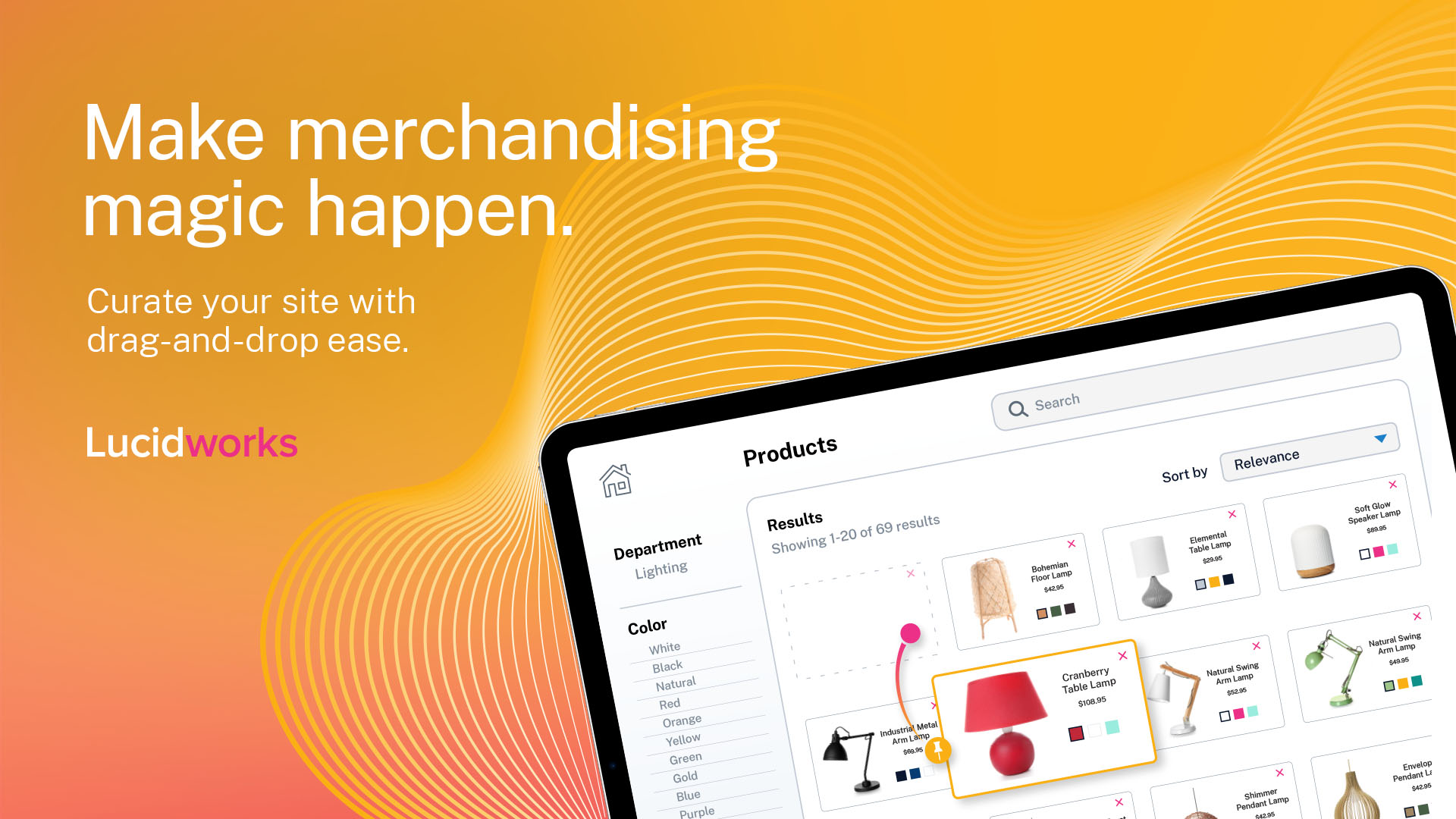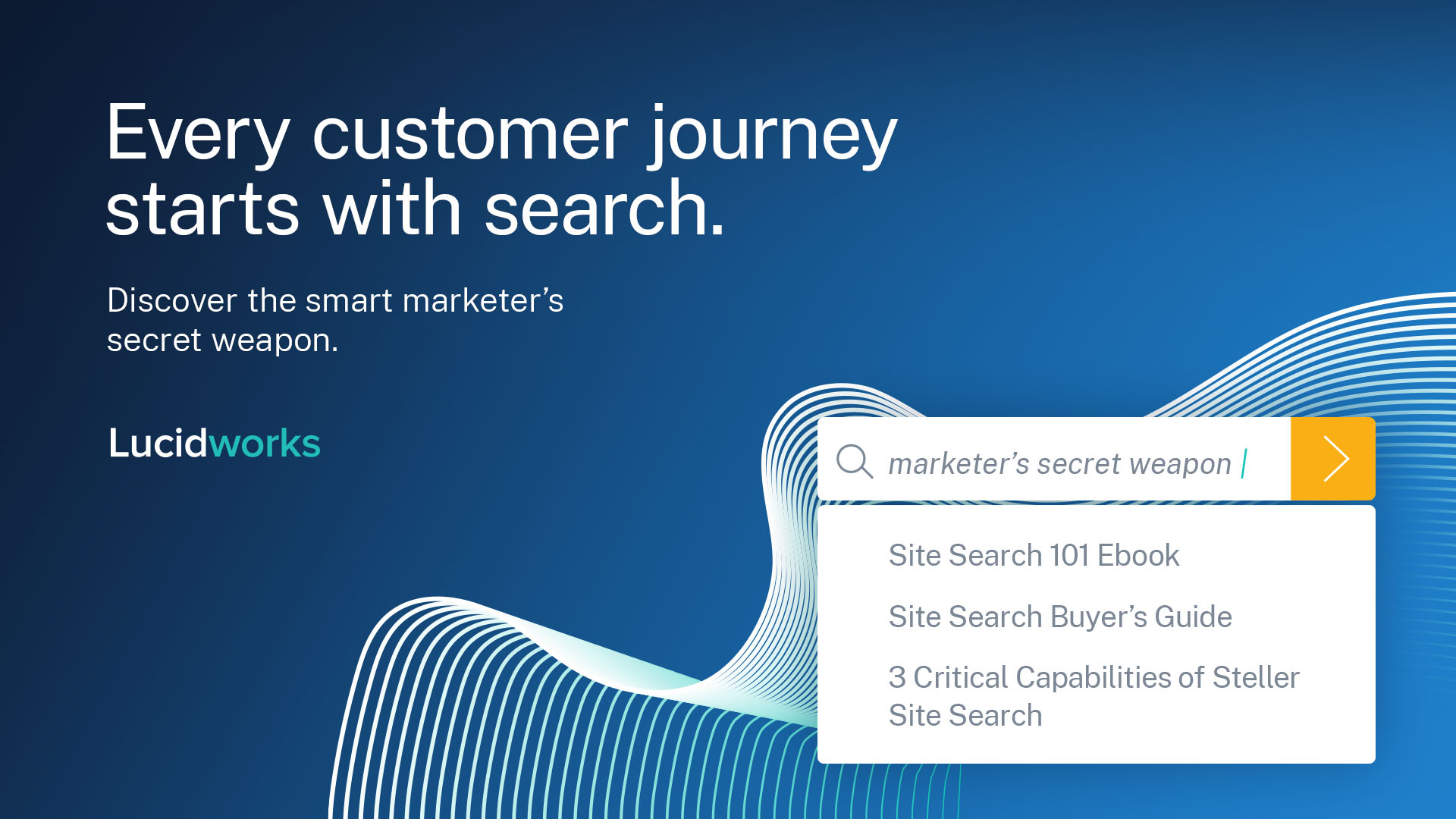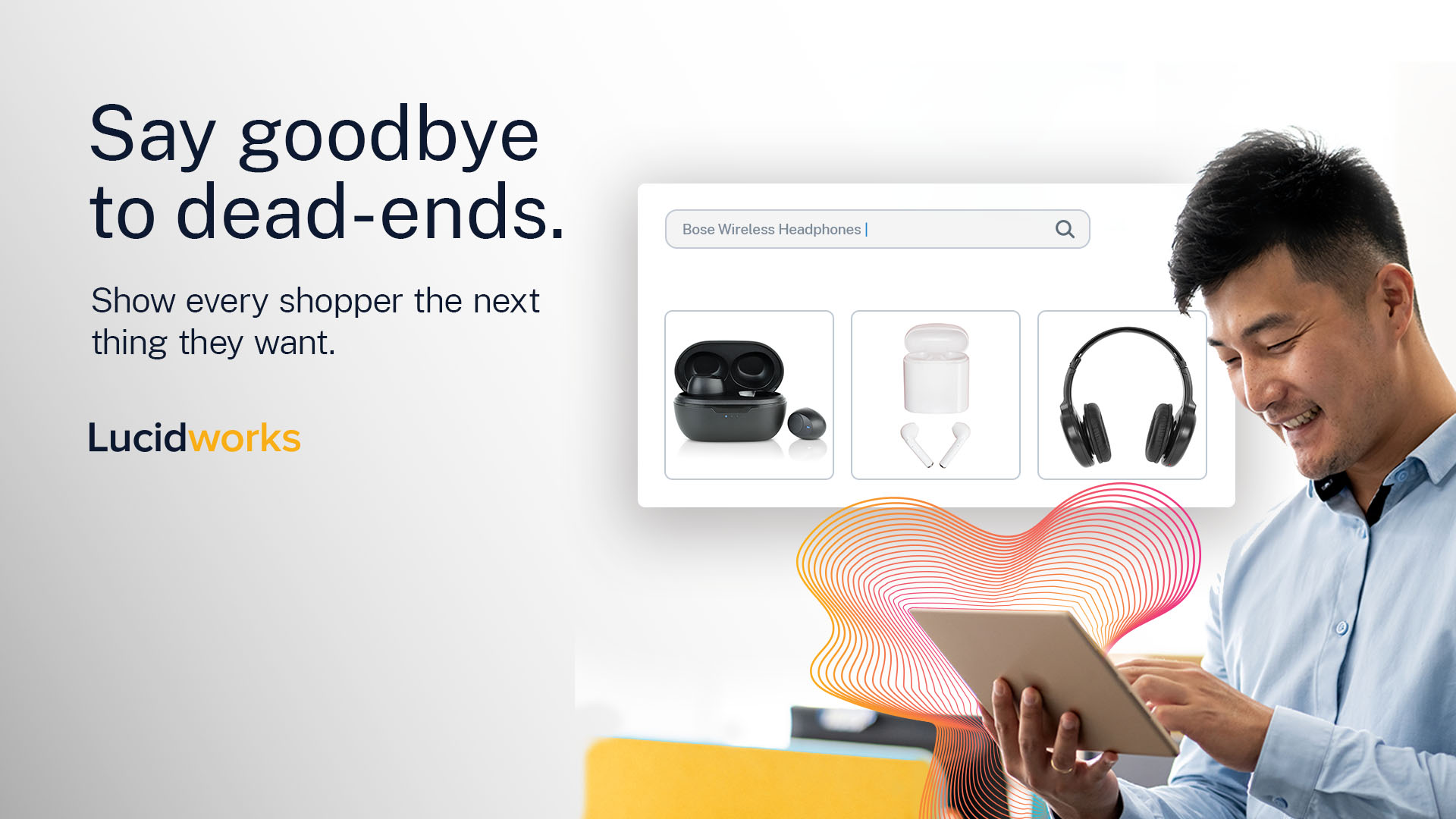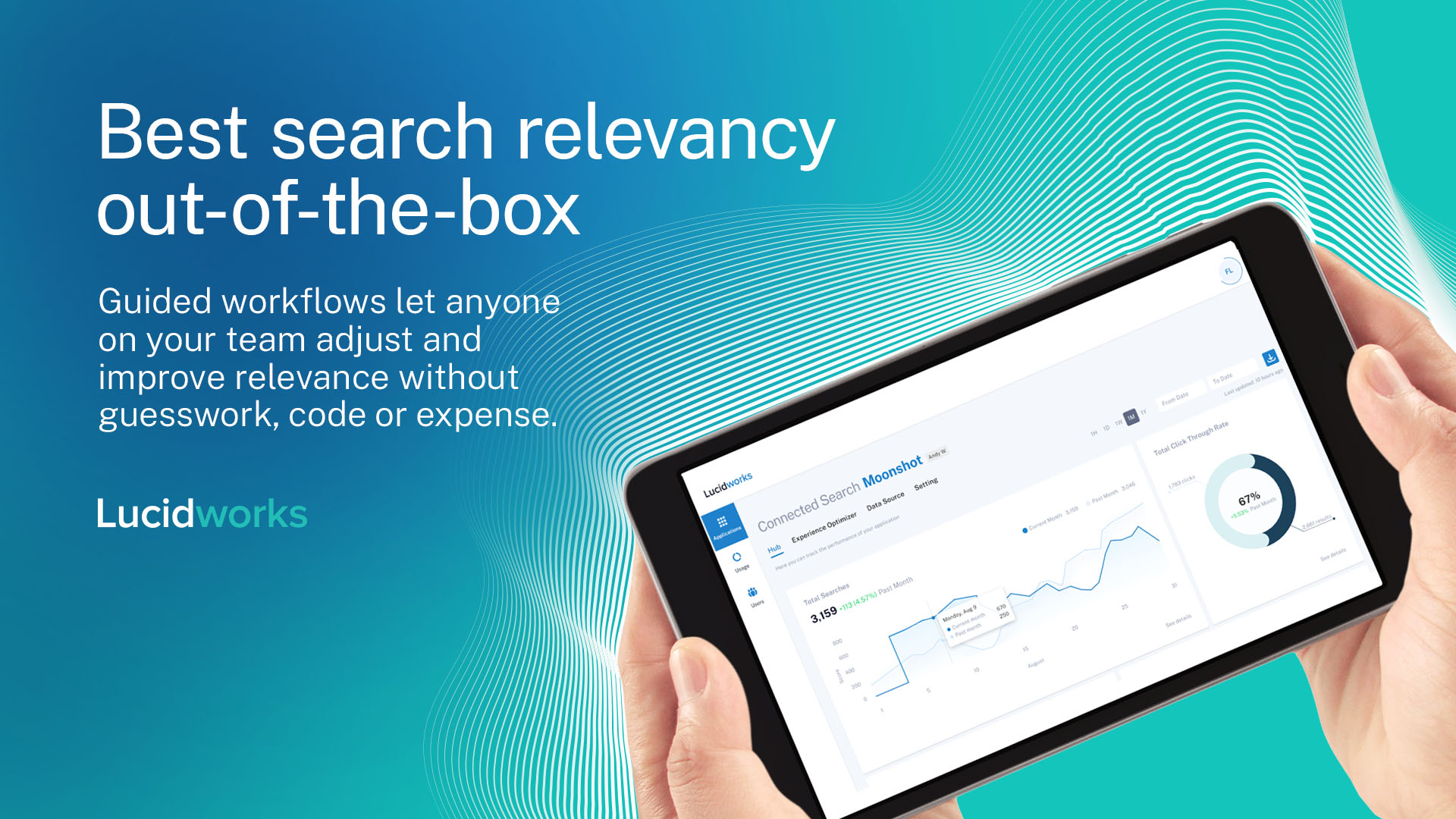 Home page and main product solutions overview
Get to Know Lucidworks
Brand videos re-introducing the power of search